Our Administrators
Joyce Graham (Principal) and Cheri Knoebel (AP)
Principal's Message
Welcome to the 2023-24 school year! We are excited to welcome our students and staff back to school. We hope that you were able to relax and make special memories with your friends and families. Now it is time to look forward to a wonderful new school year as we will work hard to "Level Up" in our reading, math, and science achievement.



Ventura Elementary School is a special place to learn and grow. We are proud of our achievements thus far and have high expectations for each and every student. Our students are kind, compassionate, and eager to learn. Together with our dedicated staff, we strive to make connections with students to help them feel valued, accepted, and safe. Our Ventura expectations, "As T.I.G.E.R.S., we are Tenacious, Inquisitive, Growth-minded, Empowered, Respectful, and Safe" will continue to guide our mission to provide a rigorous and joyful inclusive school environment. Our overarching goal is to encourage active student engagement to foster a lifetime love for learning. Instruction will be focused on specialized skills and content needed to learn grade level materials while providing the appropriate tools needed to grasp concepts. Partnering with families is crucial to promote a healthy transition to school, both socially and emotionally. We recognize that students may be feeling anxious with the start of a new school year, and we will continue to place a strong emphasis on social emotional learning while focusing on building classroom community. We encourage families to stay connected and informed by following our district website, reading the Tiger Family Connection newsletter, and school announcements sent through Remind. We look forward to an awesome school year! Now let's go and Level Up!!! Joyce Graham Principal
SRO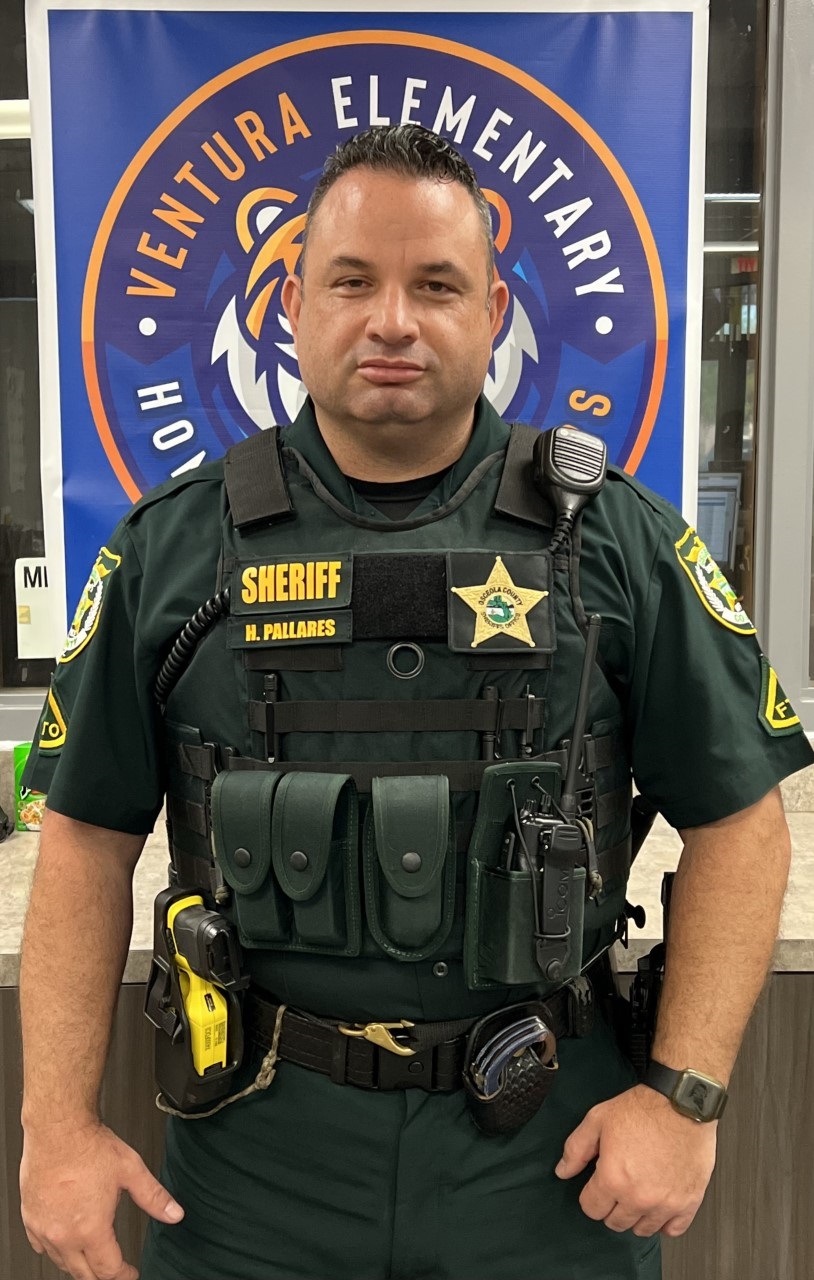 Phone:
Email:
Degrees and Certifications:
Deputy Hector Pallares

My name is Deputy Hector Pallares, the School Resource Officer for Ventura Elementary.

I want to assure you of my commitment to the welfare of your children. As the School Resource Officer, the security of this school and safety of everyone within its walls are my only priorities. With my knowledge, experience, and training, my goal is to provide a safe environment in which your children can learn and grow.
CogniaTM offers accreditation and certification, assessment, professional learning, and improvement solutions to institutions and other education providers. As a global nonprofit working in 90+ countries, Cognia serves 36,000 institutions, nearly 25 million students, and five million educators every day.