Dual Enrollment Bookstore
Bookstore hours are listed below.

What do I need to do before getting my books from the SDOC DE Bookstore?

1) Send a pdf. copy of your Valencia "Student Detail Schedule" to your School Counselor and get confirmation the schedule was approved.

2) We are using a virtual queue for students to enter the bookstore. Once you arrive in the parking lot, students can check in to get in line. CHECK IN HERE Once it is your turn, you will receive a text notification to enter the bookroom.

3) All books from previous DE checkouts, from the bookroom and/or mailed to your home must be returned before new books can be issued.

4) ALL STUDENTS must sign up for important text messages about Dual Enrollment using REMIND. Text @destu to 81010

Before coming to the bookstore you should have:

Sent your schedule to your counselor for approval and received confirmation that it was approved.

Please bring the following:

SDOC student ID badge or valid photo ID (i.e. Florida Driver's Permit or License)
Any books that need to be returned from your previous DE classes

When you arrive to the bookstore:

Stay in your car and check in through Waitwhile for your place in line.
Wait to receive a text notification letting you know when it is your turn to enter the bookstore.
Remember,

face coverings are now optional for entry to the DE Bookstore

.

What do I do if I have an issue:

Send a text message through the DE Remind as soon as you notice a problem. We can assist with incorrect materials, missing or non working access codes or orders not received within 10 days. The longer you wait to report an issue the more you run the chance of not getting your needed materials for class.

Spring 2022 Hours of Operation: December 6-17, 2021 & January 3-February 1, 2022

Note: Last time for students to enter the virtual queue will be 1 hour prior to lunch (Monday - Friday: 11:00 am) and closing (Monday & Wednesday: 5:30 pm; Tuesday, Thursday & Friday: 3:30 pm)

Monday - 8:30am-12:00pm and 1:00pm-6:30pm

Tuesday - 8:30am-12:00pm and 1:00pm-4:30pm

Wednesday - 8:30am-12:00pm and 1:00pm-6:30pm

Thursday - 8:30am-12:00pm and 1:00pm-4:30pm

Friday - 8:30am-12:00pm and 1:00pm-4:30pm

Saturday - CLOSED

Sunday - CLOSED

Special Hours:

Friday, December 17, 2021 hours: 8:30am-12:00pm and 1:00pm-3:30pm (Last times to join the virtual queue will be 1 hour prior to lunch at 11:00 am and closing at 2:30 pm.)

Winter Break from Monday, December 20, 2021 to Friday, December 31, 2021: CLOSED

*If there is an extenuating circumstance and an additional time is needed, please contact Alyssa Santiago at Alyssa.Santiago@osceolaschools.net and Juan Claudio at Juan.Claudio@osceolaschools.net.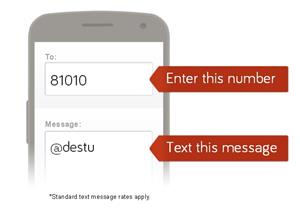 Contact Information


Alyssa Santiago




407-870-4919




alyssa.santiago@osceolaschools.net