Phone:
Email:
Degrees and Certifications:
Mrs.

Susan Cavinee, Principal

During her career, Mrs. Cavinee has held the following positions: Teacher, Dean of Students, and Assistant Principal at Parkway Middle School (1990 - 2007), Assistant Principal and then Principal at Mill Creek Elementary (2007 - present). She is a graduate of Osceola High School, received her bachelor's degree in Elementary Education from the University of Central Florida, and a master's degree in Educational Leadership from Nova Southeastern University. She enjoys reading, listening to music, working with students, spending time with family and friends, and learning new things.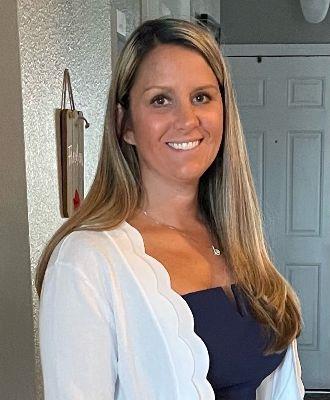 Phone:
Email:
Degrees and Certifications:
Mrs.

Catherine Hiltunen, Assistant Principal

Prior to joining Mill Creek as Assistant Principal, Mrs. Hiltunen has held the following positions: Teacher at Horizon Middle (2003-2015), Dean of Students at Horizon Middle (2015-2020), and Math/Science Coach (2020-2021). She received her Bachelor's Degree in Mathematics and Masters in Secondary Education from West Virginia University and an Educational Specialist Degree from Nova Southeastern University. Mrs. Hiltunen comes to Mill Creek Elementary with a lot of experience. Over the last 18 years, she has promoted a positive learning experience for all by being the PBIS Coach and is excited to bring that positivity to Mill Creek. She has worked as the Title I Coordinator, New Teacher Mentor, MTSS team member, Math Department Chair, District Curriculum Writing Team Member, and has attended several PLC conferences. Mrs. Hiltunen is AVID certified and Gifted Endorsed. She believes, "all teachers should create an environment of hands-on learning, at all stages of the learning process. Students need high-quality teachers, and a rigorous curriculum which promotes and engages critical thinking skills to be prepared for the 21st Century." Mrs. Hiltunen is originally from West Virginia and is married to her husband, David. Together they have three children Christopher, Joshua, and McKayla. She loves to spend time with her family, enjoys boating, traveling, and exercising.